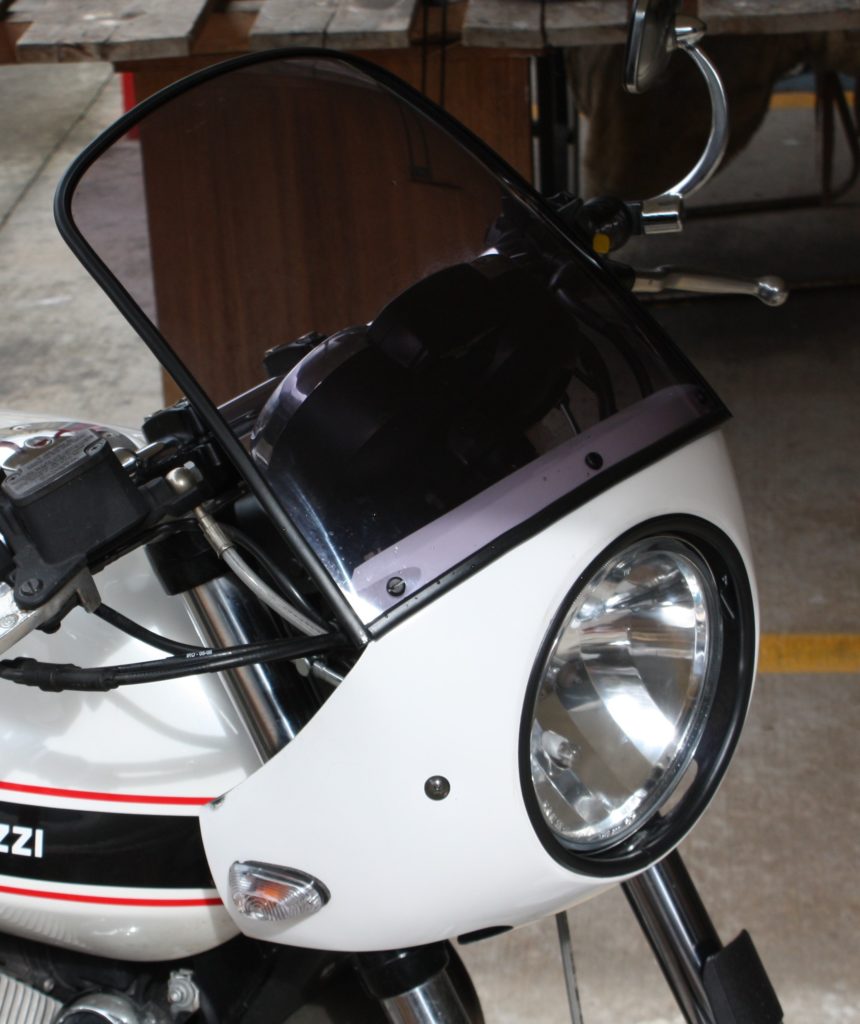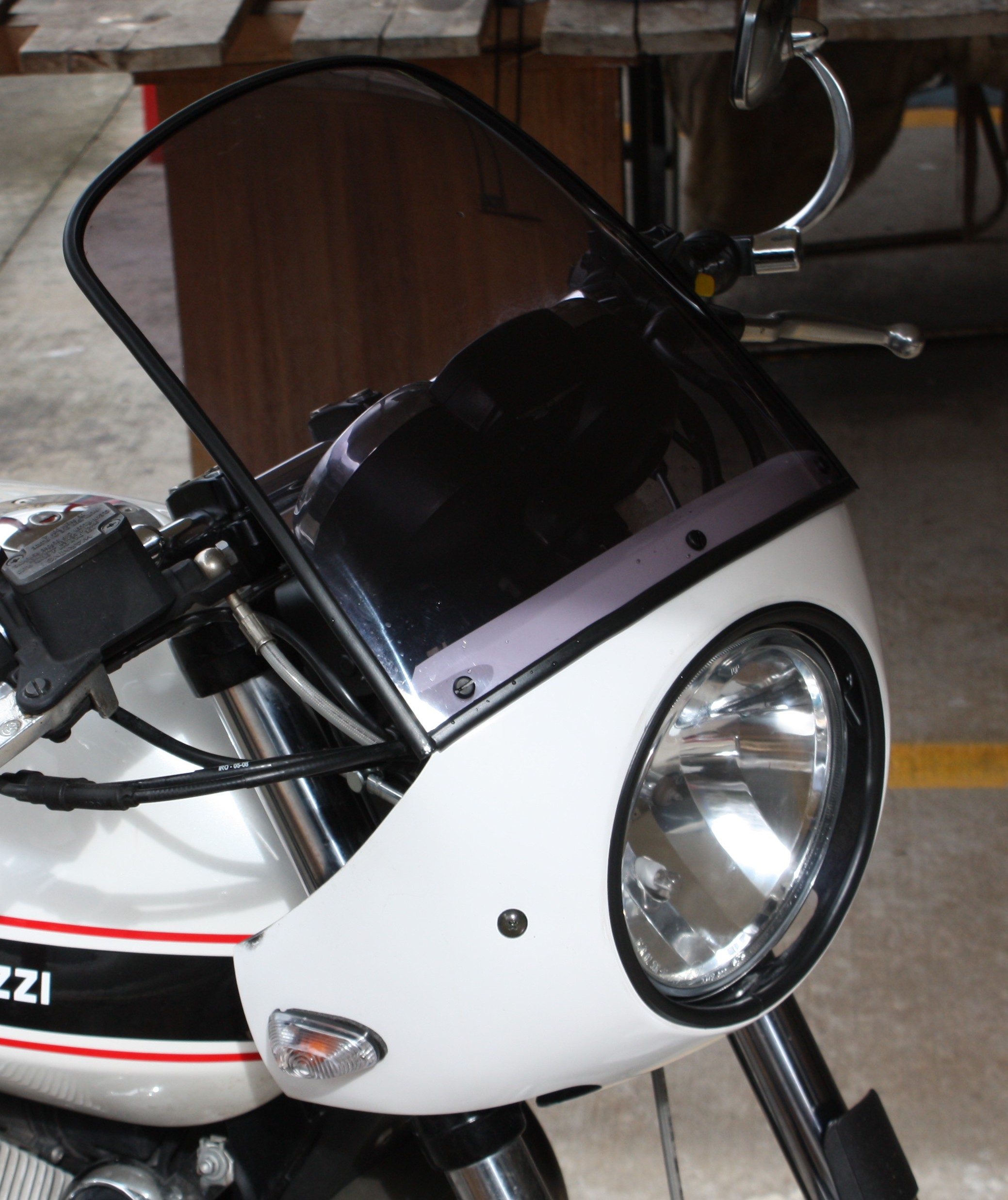 Moto Guzzi LM1 style, 7″ fairing/screen. Universal.(kit).
Description
Moto Guzzi LM1 style,  7″ fairing/screen. Universal.(kit).
Made in fibreglass (stronger than plastic)  in white OR black gelcoat finish,  (ready to paint). CHOOSE BELOW
LM 1 Moto Guzzi style BUT with 7″ headlight openeing, so great universal style bikini fairing for 7″ headlights.
Goes well with the V7 series, although will require some modifications accordingly.(doesn't include indicators as shown in photo). To use with original V7 indicators, will need to grind around stem area, see images.
KIT COMES with bikini fairing, tinted screen, screws, rubber trimming, and universal hardware/fitting kit/ brackets (for adjustable handle bar mount OR bikini mount).
PLEASE NOTE: Image shows Bikini mount bracket kit – please specify in the notes if you prefer handle bar mount or bikini mount) (*Or can just make your own to suit your particular application.)
Correct LM 1 8″ version also available on request.