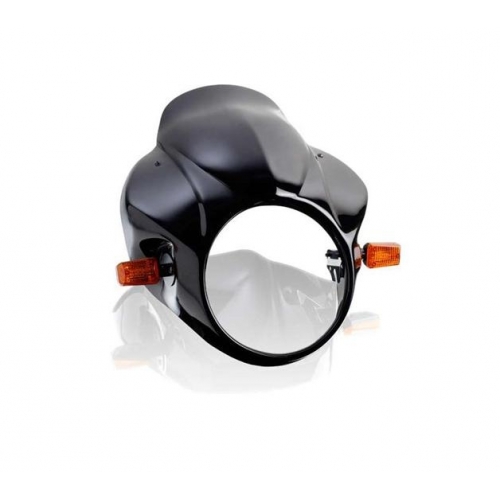 PUIG, Thunder windsheild.
Description
PUIG, Thunder windsheild.
SURROUND style windshield low for round headlight model, THUNDER. Improve the aerodynamics of your bike and sets it apart from the others. Manufactured with 3mm. hight impact acrylic and available in black colour. PUIG Street windshields stands out for its quality, ease to mount, and design. Has 2 mounting points.
Universal windsheild, Made in SPAIN. Mounts to headlight bracket side bolts. Comes with universal monting hardware kit, and indicators as shown.. Suits many universal aplications Guzzi's, Triumphs etc.
NOTE, This is a universal item so will need modifications to fit, depending on the application.
IN ALL BLACK.
Out of stock