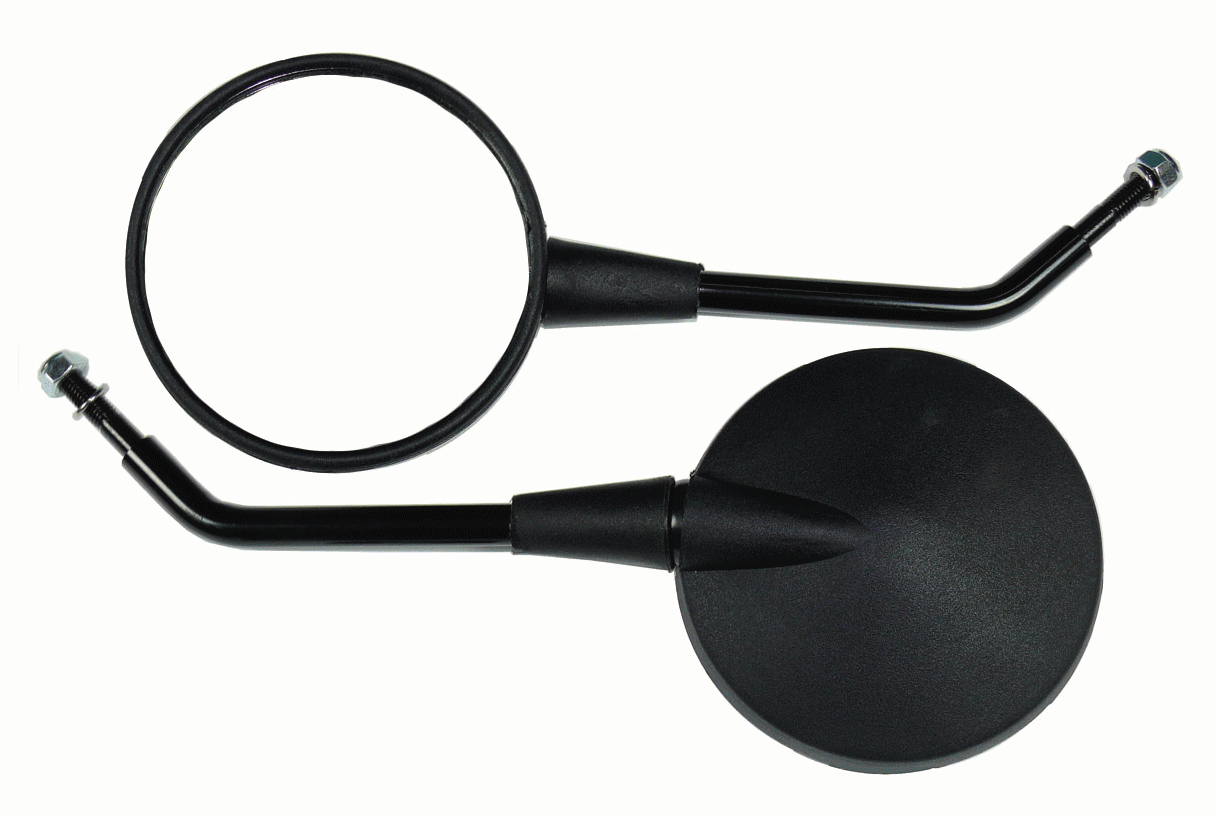 Black, round – BMW/ Triumph.
Description
Black, round BMW/ Triumph.
Standard round, long thread – 8mm mirror. Head 110 mm dia. black plastic, with 150mm long black steel stem.
Common fitment for many BMW (boxer) models and various Triumph models. Also can be used where open hole – no thread application (some washers may be needed. LHS/RHS same. General or custom use.
Head swivels and is adjsutable. Comes with nut and lock washer.
PRICED EACH.
#MU5.